Enjoy the traditional elegance that French doors will bring to your home. At Associated Glass our UPVC French doors are suitable for use as a porch entrance as well as to provide convenient access to your garden or patio area.
With low thresholds and slim sight lines our UPVC doors are an elegant choice for home improvements. They are robust and secure, with a multi-point locking and shoot-bolt security meaning possessions and well-being is kept safe from danger.
UPVC French doors are a cost effective choice and with high thermal performance, they continue to save you money on heating bills.
Choose from a variety of colours from high gloss UPVC finishes to wood grain effects, and design your doors just the way you want.
Accessible and Weatherproof
Three threshold options are available – weathered, non-weathered and mobility – which means that you can choose how you move through your French Doors.
A weathered threshold is ideal if your door is to offer a seamless link between your indoor and outdoor space – keeping the elements out with just a 1cm lip. If accessibility is a priority, our mobility threshold is also available.
If your door is to be an internal feature, then a non-weathered threshold is ideal, offering a completely flush link between your rooms.
No matter which threshold option you choose, they are all designed to minimise boundaries and reduce tripping risks, and safety is taken even further with features such as finger safe gaskets and restrictor options.
Whatever space your French doors are opening onto, they can be specified to open in or out.
Delux Handles – Our deluxe handles offer an elegant look, coupled with a luxurious feel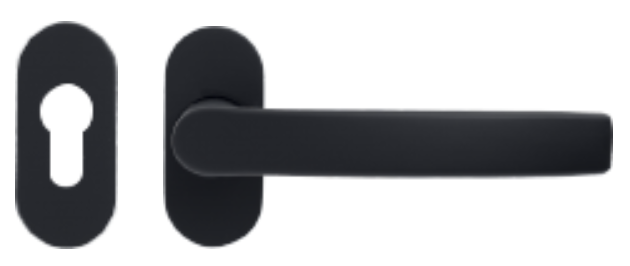 Black Soft-touch lever handle with separate escutcheon (Style 253/280)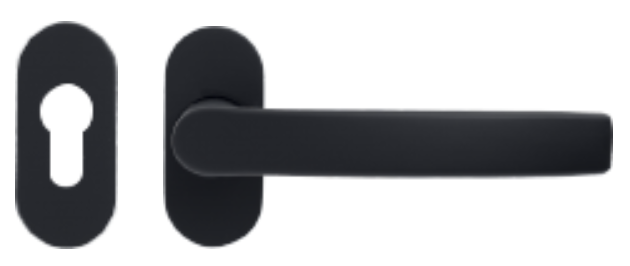 Anthracite Soft-touch lever handle with separate escutcheon (Style 253/280)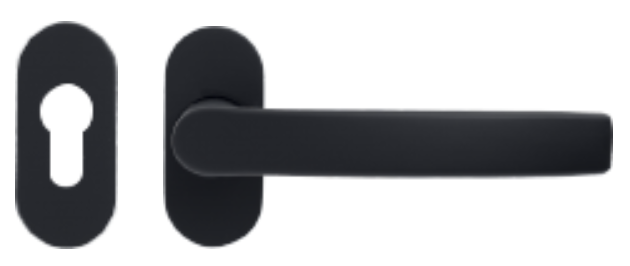 Rose Gold Soft-touch lever handle with separate escutcheon (Style 253/280)
Premium stainless-steel handles – Stainless steel handle range which can also be colour coded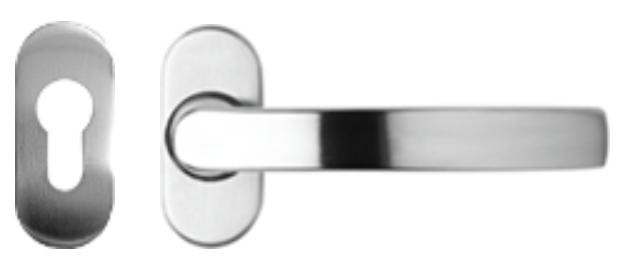 Solid stainless steel lever handle with separate escutcheon (Style 253/280)



Solid stainless steel lever handle with separate escutcheon (Style 301/280)
Solid stainless steel lever handle with separate escutcheon (Style 251/280)

Solid stainless steel lever handle with separate escutcheon (Style 303/280)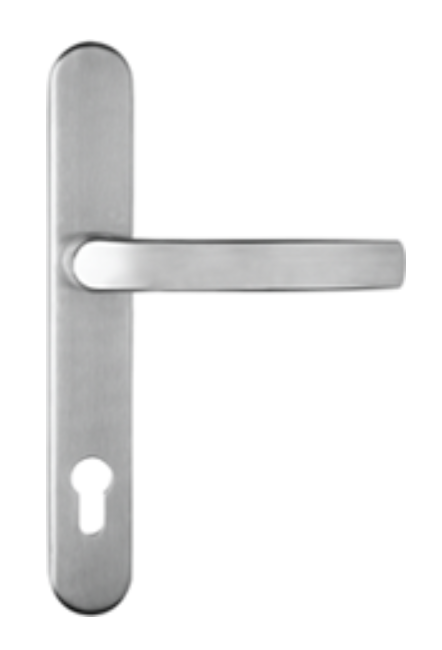 Solid stainless steel lever handle with long back plate (Style 253/270)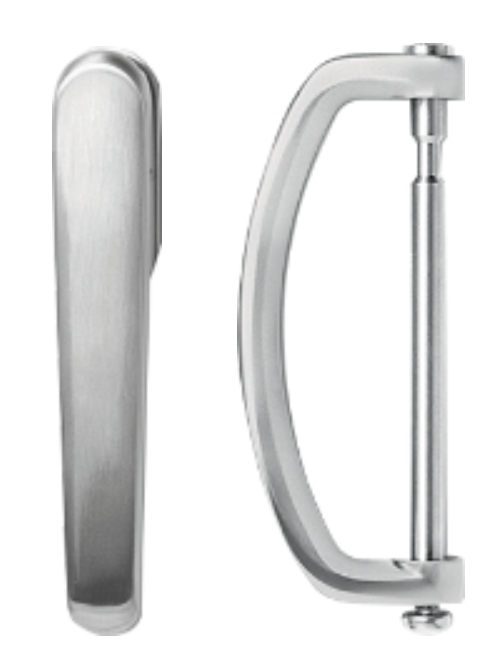 Slave and D-handles are availabe in any of the 150 RAL shades or can be specified in a stainless steel finish. These are used across both the 
OB-49
 and 
OB-72
Handle your door your way – Our aluminium lever handle comes as standard on the OB-72 and is available in three colour options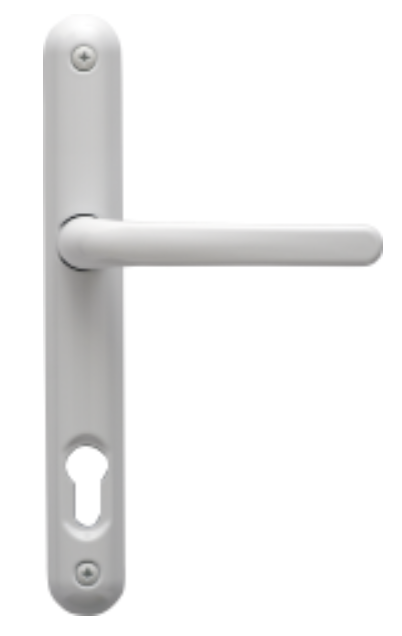 White aluminium lever handle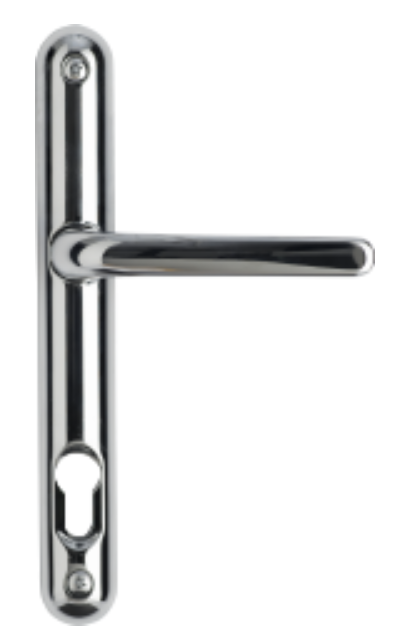 Chrome aluminiumlever handle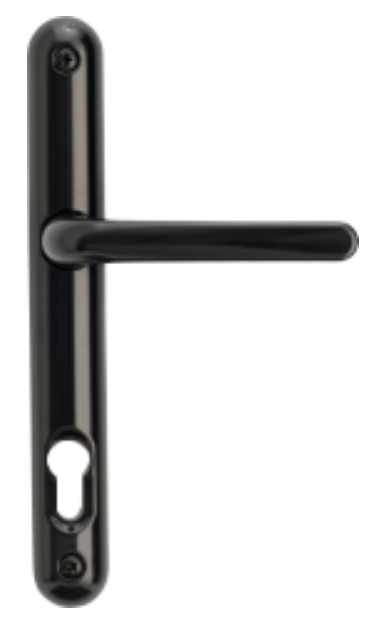 Black aluminiumlever handle