Rationel Composite Windows
Rationel Scandinavian windows bring together daylight, beauty and warmth to truly amplify your happy home. Highly energy-efficient as standard, they act as the catalyst to a totally comfortable and content environment, no matter what type of home you live in.
All of our windows are made entirely bespoke. We put the utmost care into every consideration, from colour and glazing all the way through to opening and closing functions, to create something that's perfectly suited to you.
So whether you're looking for a natural look from a sustainable source or a reliable option that is purpose-built to protect your home against the elements – not to mention the wear and tear that comes with frantic family life, look no further than Rationel.
Timber or Aluminium-Clad?
All Rationel frames are made from timber, however if you need a little more durability and minimal maintenance, we offer aluminium-clad frames as well.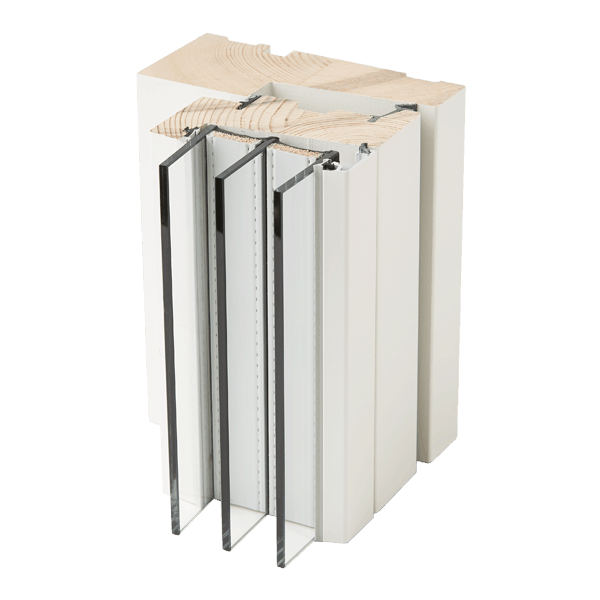 Contemporary Timber Window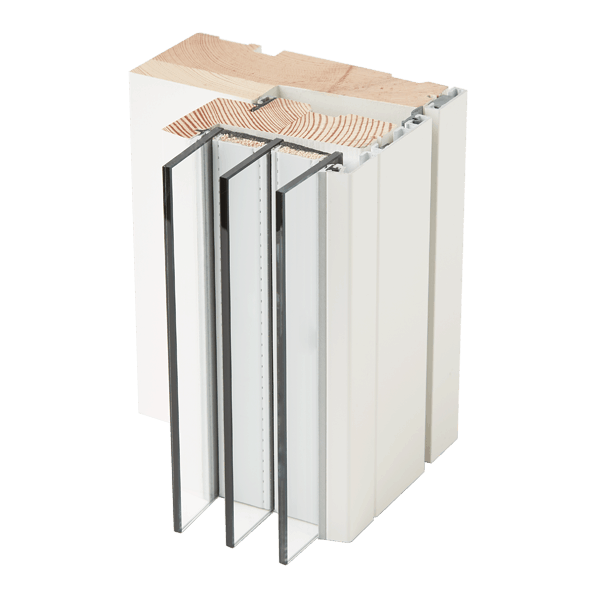 Contemporary Timber / Aluminium Window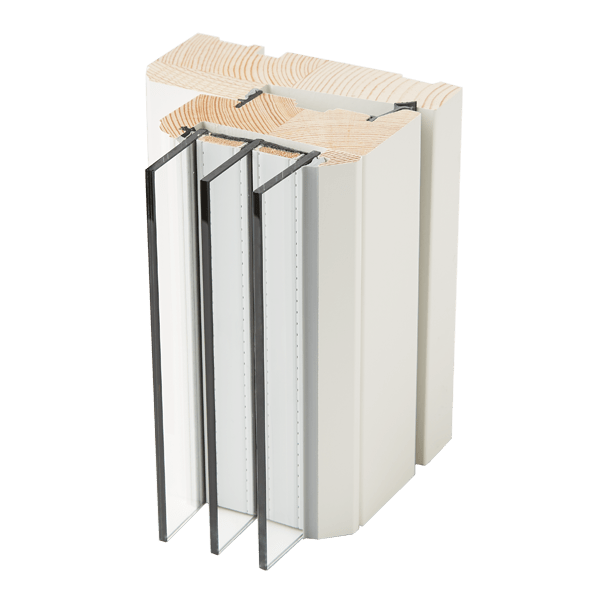 Traditional Timber Window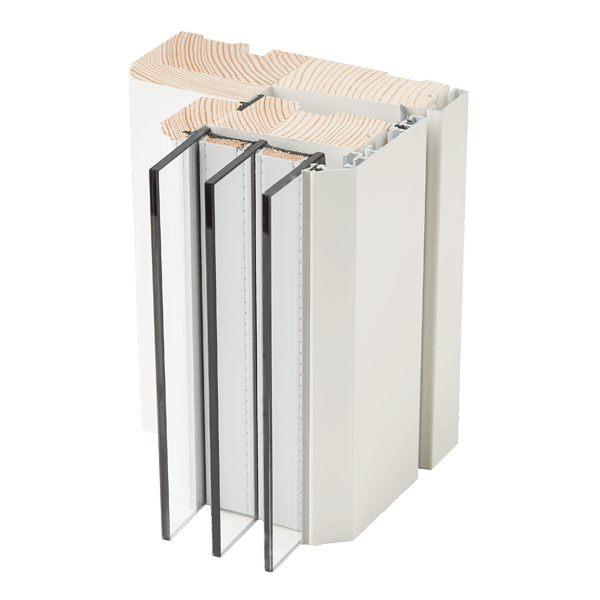 Traditional Timber / Aluminium Window
The glass of our fixed light window is inserted directly into the frame, meaning their function is not to open, but to let more natural light and warmth into your room. With a larger area of glazing and slimmer window frame, this makes them perfect for those countryside lodgings.
The opening function of a Rationel top-guided window is controlled by tracks and slides. Suitable for all rooms and with no visible external hinges, every single one of our top guided windows is made totally bespoke for you, with the promise of exceptional durability.
Our side hung windows make for an ideal emergency or 'rescue' exit. Their height and width fall within the recommended measurements set by current building regulations for this feature – so you and your family can have peace of mind, for now and for tomorrow.
Our side guided windows come complete with a sleek and practical design, with no visible external hinges and an adjustable sash which moves towards the middle when opened.
They come with a wide range of benefits, including:
Simple and seamless opening
Easy to clean from the inside
Excellent ventilation
Minimalist design
This multi-functional window style is highly suitable for multi-storey buildings. Outward opening and similar to our top guided window, the sash in this case can be rotated up to 180 degrees on a horizontal axis. Not only does this make it incredibly easy to clean, but also allows for optimum ventilation in your home.
Tilt and turn windows are unique in that they function in two ways. The tilt function opens the top of the sash, allowing fresh air to ventilate the room. The turning function allows for them to be opened inwardly, hinging from the side.
They're also perfectly suited as emergency exits or 'escape windows', making them one of the most versatile window options on the market.
Additional Glazing Options
With our specialised glazing options you have the ability to further customise your window and door choice to your precise requirements.
AURA and AURAPLUS are available with a comprehensive range of extra glazing features including: toughened or laminated glass for increased safety and security, acoustic glass for exterior noise reduction, plus obscure glass for enhanced privacy.
Our collection of solar glass will help to stop overheating in the summer and our façade glass is superb for creating special coloured glazing effects.
Your windows don't always have to be square or rectangular. Think outside the box and choose something as unique as you are. Our different options of shaped windows are designed to match any stylistic ambition – so whatever your vision, we can make it a reality.