VELFAC 200 DGU and 200 ENERGY are stylish and sophisticated window with double and triple glazing.

The VELFAC 200 System consists of glazed windows, casement doors and sliding casement doors in wood/aluminium.
The minimalistic design is a VELFAC characteristic.

All units have uniform sightlines, whether fixed, opening or motorised, and recessed installation also delivers a 'floating' sash, adding to the contemporary finish.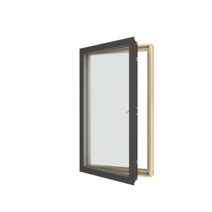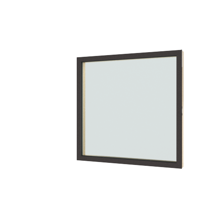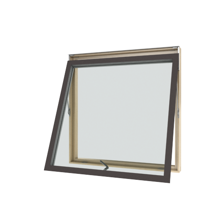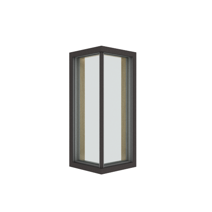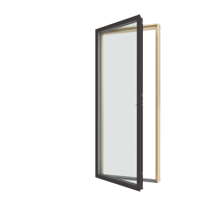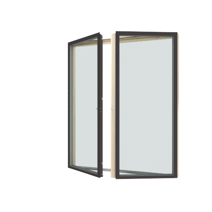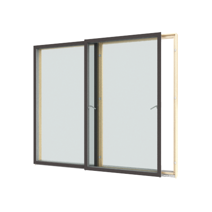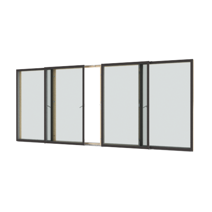 The window design consists of the combination of sash profile and glazing bars.

Sash profile
In VELFAC 200 DGU and ENERGY the slim sash is used for both fixed and opening functions, which provides a uniform facade. The plain sash profile forms the stylish and sophisticated design, that VELFAC is known for.

Glazing bars
Each sash can be divided with glazing bars to achieve a specific design expression. VELFAC 200 DGU is available with horizontal, vertical, cross and T-shaped glazing bars.
VELFAC windows, casement doors and sliding casement doors are made of hard-wearing materials that require a minimum of maintenance.

We are careful when selecting suppliers and when specifying materials. We put great effort into processing and surface treatment. These are all cornerstones of a quality product.

The exterior aluminium frames are polyester powder coated. The surface reminiscent of paint on a car.

For frames, mullions and transoms we use FSC®-certified pine.

The surface treatment of wood and aluminium are described below.
VELFAC also manufactures windows and casement doors with oblique angles and curved heads, and completely round windows.

Some shapes can be produced with opening sashes – others only as fixed casements.

For shaped elements there are a few structural rules that must be observed, please see below.
Outward opening elements in wood / aluminium
SBD accredited
Extensive test programme
Uw value: down to 1.47 W/m2K
Glazing options: 24mm double glazing
A comprehensive 12 year warranty
Outward opening elements in wood / aluminium
SBD accredited
Extensive test programme
Uw value: down to 0.8 W/m²K
Glazing options: 48mm triple glazing
A comprehensive 12 year warranty